DIY Unicorn Crafts, Food, and Printables
These DIY unicorn crafts are fun for all ages. From DIY unicorn headbands to unicorn decor projects, click to see all the magical fun!
DIY Unicorn Crafts, Food, and Decor
It's not just a trend, this unicorn thing. I remember learning to draw a unicorn for the first time from a friend's older sister when I was 8-years-old. I went home and practiced it a hundred times that day.
Unicorn crafts are huge in the Ruffles and Rain Boots house. We set them up for playdates, parties, and even just if it's a rainy Tuesday afternoon. We love the mono-horned creatures 'round here.
This little page is to help share all of our fun unicorn crafts, food, and decor projects in one place. I'm even putting all of the fun unicorn printables here, too. Wow, right!?!
Unicorn Crafts
Whether you're setting up a unicorn party or a bit of rainy day fun, these unicorn crafts are sure to please all ages.
Unicorn Rock Painting
Follow along with this simple step-by-step unicorn rock painting tutorial. Even if you've NEVER painted a thing, you and the kids will all be able to use simple shapes to make a fun unicorn craft.
Unicorn Headband Tutorial
Feathers? Check. Glittery horn? Check. This DIY unicorn headband is one of the easiest and most fun unicorn crafts you can make! It's perfect as a party favor or for that special little unicorn fan.
Unicorn of the Sea – Narwhal Rock Painting
Not to be left out, this narwhal rock painting shows just how adorable the unicorn of the sea can be. Psst: no skill needed – we work with basic shapes, so this craft is perfect as a rock painting idea for kids!
Unicorn Decor
Adding a bit of magic and whimsy to a room can be done with any of these fun unicorn decor projects. They are ALL 100% customizable to any theme or color palette, so the opportunities are endless!
DIY Unicorn Ribbon Ring – Bring a Little Magic to a Boring Wall
This unicorn ribbon ring is a ridiculously quick craft and can be done to match any decor. It's a project that can be used as decoration or even as a barrette holder!
Rolled Paper Flowers Unicorn Wreath
This paper unicorn wreath is such a fun craft and everything can be customized using our template. Want to use felt flowers? Done. Do you need to make a large wreath for a unicorn party? You can! Click through to get the template and make this fun project.
Unicorn Canvas – Decor to Dazzle
This unicorn canvas project is fun for even the littlest ones! There's no painting involved and, with a little help from some glue and stickers, your unicorn lover will be so proud of their work.
Coming Soon
DIY Unicorn Notebook
Adorable and so shiny, this DIY unicorn notebook craft is easy enough for a party favor activity. You'll love the little accents this fun unicorn craft has to offer.
Clay Unicorn Charms
Perfect as a craft for best friends to make together, these clay unicorn charms use scraps of clay and imagination. That's it!
Unicorn Horn Bath Bombs
These unicorn horn bath bombs are gold, glittery and impressive. With our no-fail bath bombs recipe, you'll be so proud to give (or use) these.
Unicorn Poop Shower Fizzies
Okay, so I know you might scrunch up your nose at our unicorn poop shower fizzies but don't – they're rainbow and fabulous!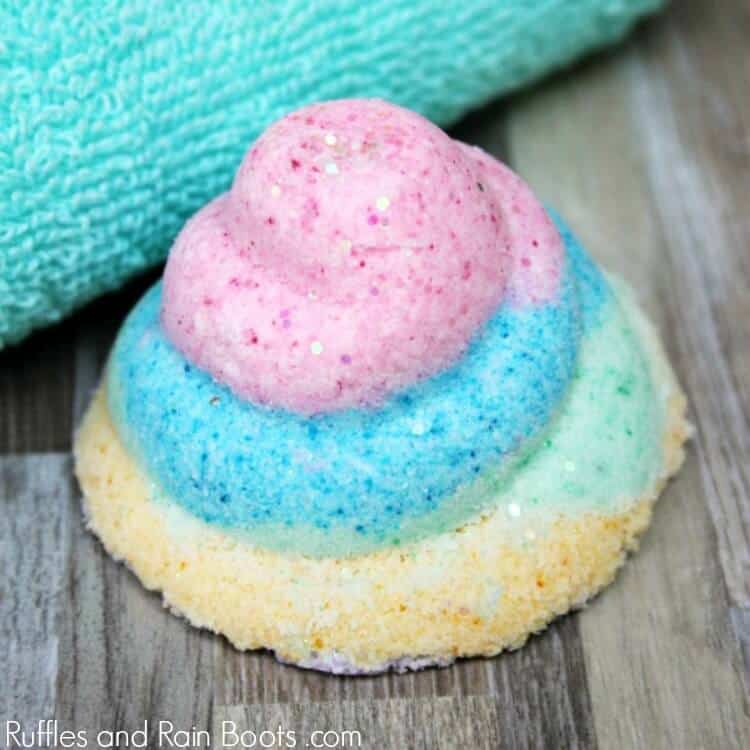 Unicorn Pin Board
Sometimes a space needs just a little something. This unicorn pin board will add just a little magic to your space and because it's light-weight, it's perfect for a unicorn back to school craft for your locker!
Unicorn SVG Files and Clipart
Look at all of the amazing and free unicorn SVG files and clipart we've shared. Whether you're working with your Cricut or Silhouette or you're designing an invitation for a unicorn party, start here.
Unicorn Printables
Unicorn printables are some of my favorites. From crafts to games, what can be easier to set up for a unicorn fan while you're trying to get dinner on the table? We have a few for you, from games to Valentines, so take a look.
The Unicorn of Sea – Narwhal Card and Cut File
This narwhal card and narwhal SVG cut file is perfect for any unicorn of the sea fan. If you have a cutting machine or not this is a narwhal craft for keeps.
Unicorn Party Game – So Much Fun!
Just add players! This fun printable Unicorn Party Game is set up in no time and would even make a great party favor for a unicorn party.
Free Unicorn Hand Lettering Practice Sheets
Why not add a little fun to your day and use the free unicorn hand lettering practice sheets to do so? Ready in just seconds, you can practice for invitations, cards, or art projects.
Printable Unicorn Mask and Coloring Sheet
This is one of my daughter's favorite activities EVER! It takes no time to set up this printable unicorn mask and even has more than one way to enjoy the fun. Get yours and bring the smiles.
Unicorn Hug Bookmark
Whether you're crafting it by hand or with the free file made in Cricut Design Space, this unicorn hug bookmark will be an instant favorite with your early reader!
Unicorn Valentines for the Classroom
Have a unicorn loving kiddo who needs unicorn Valentines for the classroom? Have no fear – we're giving away this set of free ones! Psst: there's more if you need them.
Unicorn Food Ideas
Unicorn food is fun and full of bright colors to bring a little whimsy and magic to any day. From natural to WOW-worthy, here are some great unicorn food ideas for parties or play time.
Wow-Worthy Unicorn Cupcakes
If you have a little time, you're going to be the talk of the party with these wow-worthy unicorn cupcakes. Just look at these!
Unicorn Meringues
These rainbow unicorn meringues are colorful, creative, and friendly on the waistline! As someone who LOVES making meringues, trust me – these are the perfect little light-weight cookie.
coming soon
All-Natural Unicorn Milkshake
No artificial anything goes into this all-natural unicorn milkshake. It is so delicious and you can feel good about making it for yourself or the kids.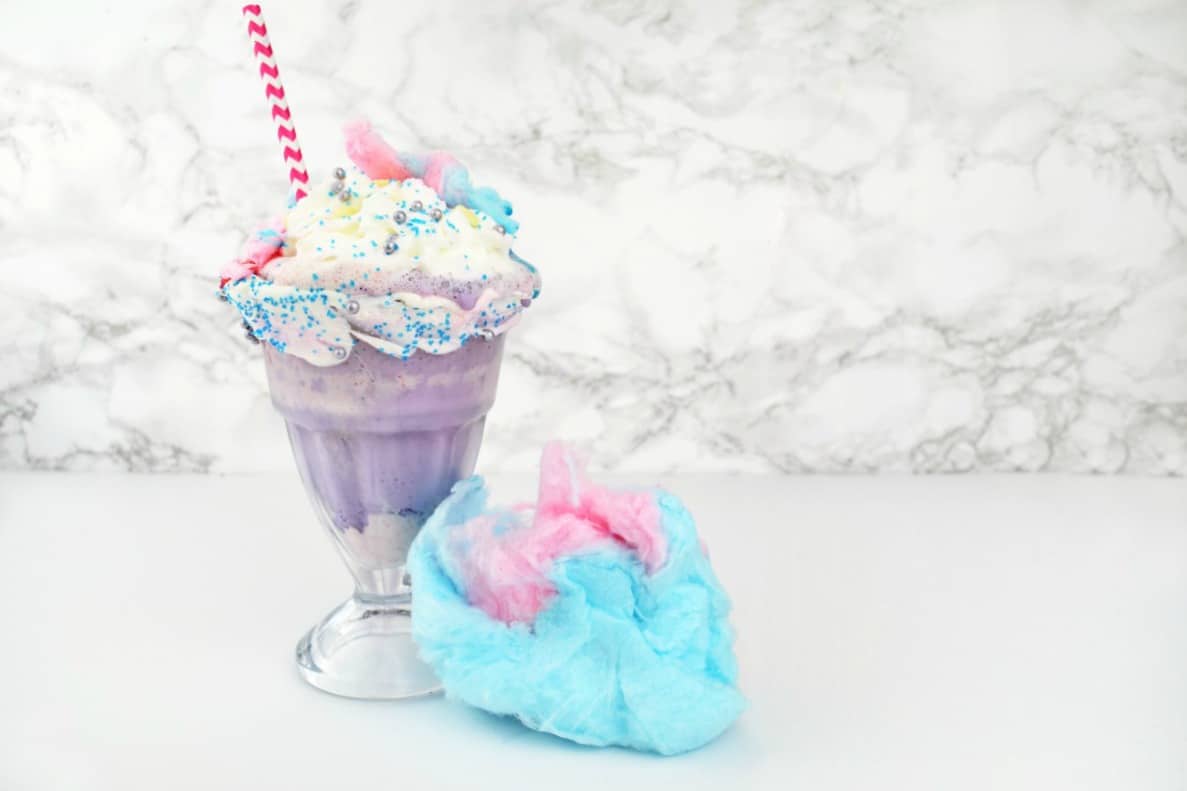 Unicorn Toast
Just like our mermaid toast, our unicorn toast is healthier than you might think. It's also the perfect unicorn birthday breakfast.
The Best Unicorn Recipes to Make at Home
I know how hard it is to balance fun and time when you're a parent. These are the best unicorn recipes to make for a party or just to add a little magic to a unicorn lover's day.
Please Save This to Pinterest
Your shares are how this site grows and I am sincerely grateful.