Would you like Ruffles and Rain Boots' readers to become your newest customers? Let me introduce myself. I'm Sarah, an MBA, sales and marketing professional, wife, mom, consumer, and crafter.
Ruffles and Rain Boots is a spot for crafting, kids, and fun. From gnomes and dress up to decor and gifts, I love creating easy tutorials for new and avid DIYers. My designs are resonating with the public as I have had designs that have been pinned hundreds of thousands of times, shared by major publications, and have built a community of crafters.
Pinterest 89,000+ followers, 10+ million impressions monthly
Facebook Group, 12,000 members, extremely high engagement
Facebook Page, 8,000+ followers, active engagement
Interactive Newsletter of 55,000+
How to Partner with Ruffles and Rain Boots
A partnership with Ruffles and Rain Boots can offer: sponsored posts, product reviews, craft challenge participation, brand and event representation, and social media promotion. Contact Me:
Email: [email protected]
Ruffles and Rain Boots has been featured on: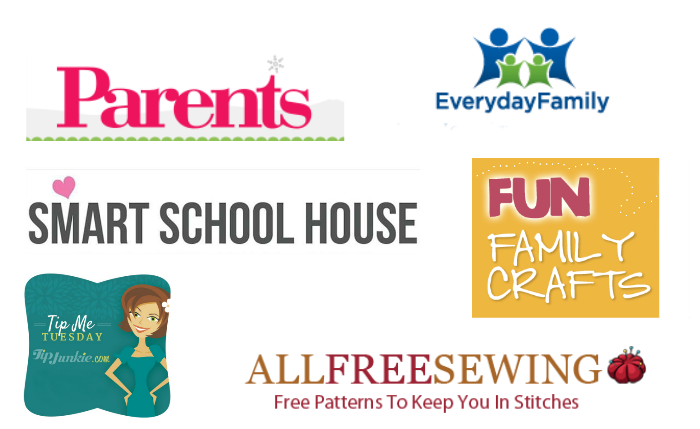 Details of Partnerships
All partner opportunities are evaluated for readership interest and to help maintain the brand integrity of Ruffles and Rain Boots.
If you would like a copy of my media kit (with statistics), please put that in your partnership request.
Note that I do not partner with brands free of charge or for product.
If you are interested in providing a proposal, please include compensation details in the email you send. I analyze each request within 48 hours and usually respond back within a day.
Additional Features and Praise for Ruffles and Rain Boots
We've had crafts featured on those sites above and many other sites around the Web. Sites who have chosen Ruffles and Rain Boots' designs as their top crafts are: Parents, Smart Schoolhouse, Everyday Family, Fun Family Crafts, and so many more.