Free Mermaid Tail Monogram SVG Bundle
What is better than getting a free mermaid tail monogram SVG? How about getting six different designs featuring two styles of monograms?!
These mermaid SVG files are going to make quick work of any tote bag, keychain, tumbler, or luggage tag. Read below on how to download these free cut files and even ways to use them.
Free Mermaid SVG Bundle – Monograms for Everyone!
Here at Ruffles and Rain Boots, I am blessed with a little girl who has loved mermaids since she was small and still had those adorable chipmunk cheeks which grace the faces of all toddlers. Over the years, I've made a lot of mermaid crafts, friends. A LOT.
This year, monograms are huge at her school and we came up with a few mermaid monogram SVG files to put on backpack tags, Hydroflask water bottles, and even a binder. And the best part is that the entire set is going to be free to you!
Get Exclusive Free SVGs, Discounts, and More!
I'm giving away free SVG files to help you create for friends, family, and your home. Get all of these (and more) along with the weekly newsletter.
Save or Share This Free Mermaid SVG Bundle
If you like these little drawings I'm sharing, please consider sharing to your favorite cut files pin board or share this page to a crafty group on Facebook.
As an Amazon Associate, I could earn from qualifying purchases. There could be affiliate links within this article.
RELATED READING: My Favorite Mermaid Font for Cricut and Silhouette Crafts
Ways to Use These Mermaid Monogram Cut Files
First, it is the MOST FRUSTRATING thing to go into the cutting machine software and attempt to make a monogram. If you need a fun monogram font, I love the ones I got in this monogram font bundle and they do the work for you.
We created a couple of the mermaid monograms for my daughter's backpack and library book tote bag. We used these tags I already had on hand, but you can use any luggage tag (an acrylic one might be great for kids).
Obviously, the kids want their water bottles decorated and we did one in a very, very bright pink vinyl (think NEON)… My child is never going to lose that water bottle, friends, because you can see it from space.
Before You Download, You Might Also Like…
I just published this adorable free mermaid SVG bundle. It has a mermaid birthday cut file set, mommy and me, and so much more, including hand drawn mermaid tails. It's a 100% free set, too, so add it to your cart while you're getting other free cut files.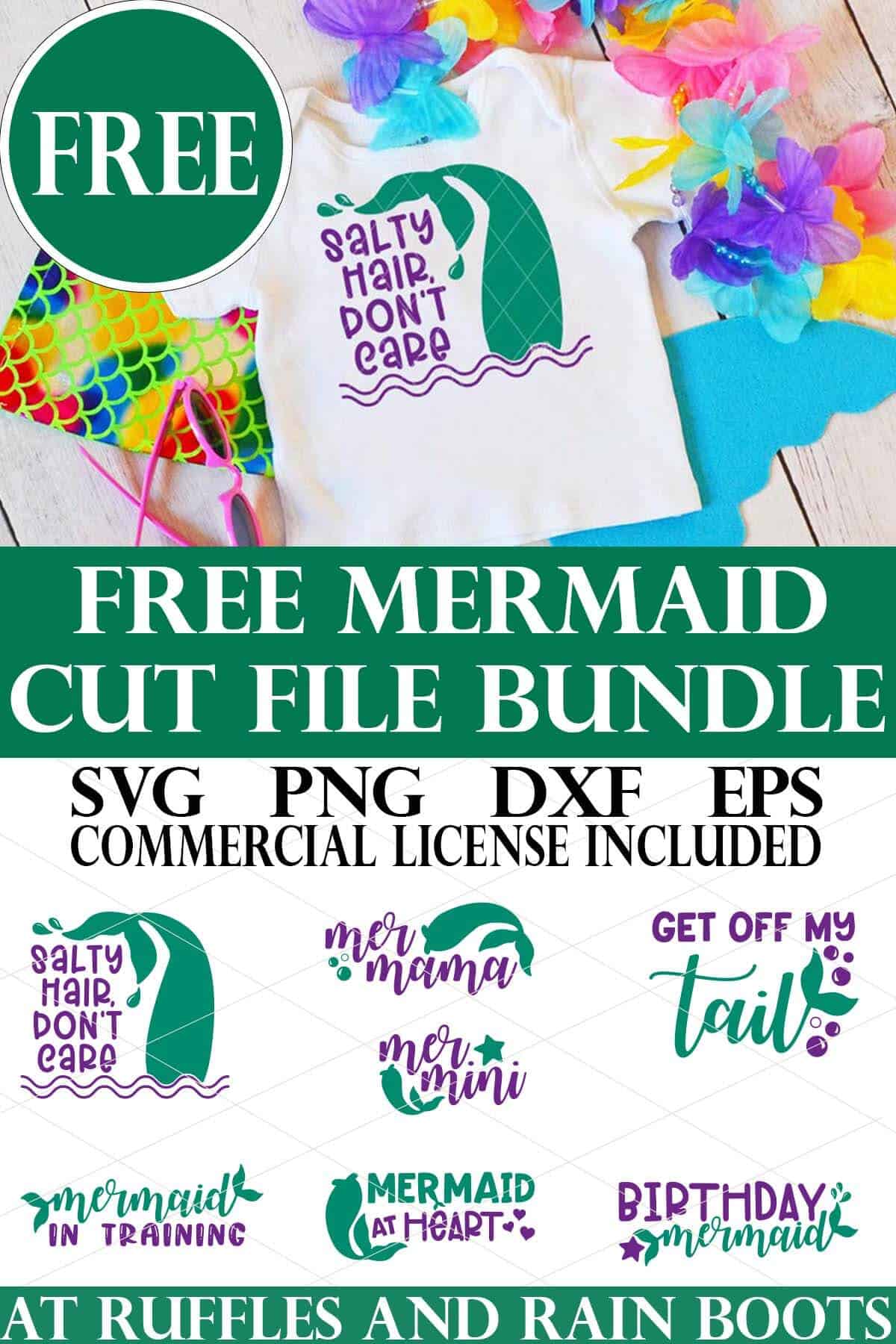 How to Download These Mermaid Tail Monogram SVGs
These mermaid tail monogram files are completely free to everyone. All I ask is that you share this page to Facebook or save it to a pin board. To download the file, read the following and click on the download link below.
Please note the file types included in the free download are SVG, EPS, DXF, and PNG. For print and cut, use PNG. The basic file for Silhouette software is DXF and for the Designer Edition, SVG. All Cricut Design Space users, please upload the SVG.
Windows Users: Note that if you are using a Windows device, you could see a .html or Microsoft Edge file. That is the SVG.
Click here to add the free mermaid tail monogram SVG bundle to your cart (check out with zero balance). While you're there, check out the other cut files I've created!
More Free SVG Collections You Might Like
Please Save or Share This Free Mermaid SVG Bundle
Know a friend who would love these designs? Your shares are how this site grows and I am sincerely thankful. Please save this to a cut file pin board or share it on Facebook.