Where to Get Free SVGs Every Day!
This list is no-nonsense – it tells you where to get free SVGs every day. From cute to elegant, these free cut files come with personal and commercial licenses. Let's get started.
What You'll Find On This Page
You Can Get Free SVGs Every Day!
Here at Ruffles and Rain Boots, I love to share the free SVGs I create. It's one of those things that really helped me when I first started and honestly, I will admit that I still love hunting down free SVG files to work with.
If you're new to cutting machines and projects with your Cricut or Silhouette, free cut files will help you learn how your design program works without wasting a ton of money. So many people have found my free SVG collections so helpful. Check out a few if you're looking for specific topics:
But let's say you just want to learn where I find some of these amazing cut files for free. Below are the places I check daily.
Get Exclusive Free SVGs, Discounts, and More!
I'm giving away free SVG files to help you create for friends, family, and your home. Get all of these (and more) along with the weekly newsletter.
Sign up for the once-weekly Ruffles and Rain Boots newsletter and you'll get everything – inspiration, notification of new SVG designs and more!
Pin This for Later
This list is constantly updated, so be sure to pin it to your favorite SVG or craft board on Pinterest.
There are partner links in this article which means I could earn from qualifying purchases.
Tips on Getting Free SVGs
Friends, I love making my own SVGs, but I will tell you I always download free cut files to use in my crafts. Why reinvent the wheel? Below are some tips I have for you to get free SVGs daily.
Sign up for the email newsletters. Why?

They have TONS of bonus content for free!
There are often subscriber-only freebies.
You will get notified when they have flash sales or even, with some sites, get first pick!

Be very clear on the terms of use. There are personal use only and commercial use files, but those are not the only considerations.

Personal Use – you will not sell anything with these files.
Commercial Use – you may sell products created with these files (with conditions).

There could be a condition on quantity sold.
Conditions exist for usage, such as you cannot put a file "as-is" onto a t-shirt and sell it.
My Favorite Places to Get Free SVGs 
Right here on Ruffles and Rain Boots! If you pop on over to the shop, I have HUNDREDS of free SVG files for Cricut, Silhouette, Brother and more. Nearly all of them come with a free commercial use license and well, it's a super good time scrolling through everything.
Take a look at the Ruffles and Rain Boots shop here and download all the freebies.
Design Bundles
Design Bundles is one of my favorite sites to get high-quality free SVGs. All of the cut files I get from this site are commercial use and the designs are outstanding. So many artists contribute and the work is so good, I usually purchase there once a week. 
Psst: Their sister site is Font Bundles and you guessed it – it's my favorite place to grab fonts for projects.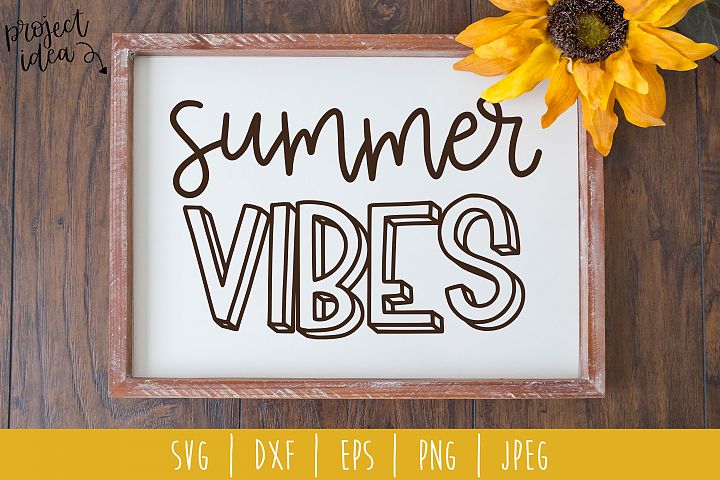 Creative Fabrica
Another one of my favorite sites, Creative Fabrica will send you an email with their free daily designs. Some are amazing and some aren't, but I love that the pictures are included in the emails so I can decide at a glance.
3DSVG (Dreaming Tree)
If you've never heard of this site, I'm about to blow your mind with 3DSVG (Dreaming Tree)! I've made so many amazing projects with their work because nothing ever goes wrong when I'm making them. The video tutorials are outstanding – really, some of the best I've seen.
Craft Bundles
Craft Bundles is a site that is just amazing because friends, there are SO many quality SVGs in different styles. They are perfect for quick crafts or to learn through projects, like laying vinyl for example.
The Hungry JPEG
The Hungry JPEG often shares freebies (with robust licenses), however, they do not specialize in SVGs. Sometimes, I get free fonts, others free cut files. I really like them because they have excellent quality control.
Love SVG
Love SVG is one of the best-known places to get free SVGs. Although the files are not commercial use, it's VERY easy to buy a commercial license for only the files you want. I love some of her designs and use them often, especially for gifts.
Caluya Designs
One of the reasons I love getting files from her is that she offers a commercial license here for only $3!!!! She makes beautiful designs and it's EASY. I pick out my design and buy the license for just a few bucks.
Miss Kate's Cuttables
If you're designing for young children, Miss Kate's Cuttables site is amazing. Nothing has a commercial license without purchasing, so keep that in mind. Also, the commercial pricing is a bit higher and not as many units as Caluya, but if the design is perfect for your project, it's worth it.
Where Do You Get Free Cut Files?
Is there a place you love to get free SVGs for Cricut, Silhouette, or another cutting machine? I'd love to hear from you so that I may check them out – just drop a note in the comments section.
I will only add them to the list after I make something with them (to evaluate the quality), so you can trust that I share valuable resources.
Let's Stay in Touch (and Get Creativity Delivered)
If you love crafting with your cutting machine (who doesn't?!), then let's stay in touch. Click here to get the once-weekly Ruffles and Rain Boots newsletter delivered with free SVGs and SO MUCH more.
Please Save This to Pinterest
Did you find this list helpful? Your shares are how this site grows and I am sincerely grateful. Please share this to your favorite craft group on Facebook or to a crafting board on Pinterest.