Rock Painting Circles and Kawaii Faces
Rock painting circles with Kawaii faces is fun for everyone and teaches the many ways to make circles on rocks. Join the rock painting 101 series and let's get painting!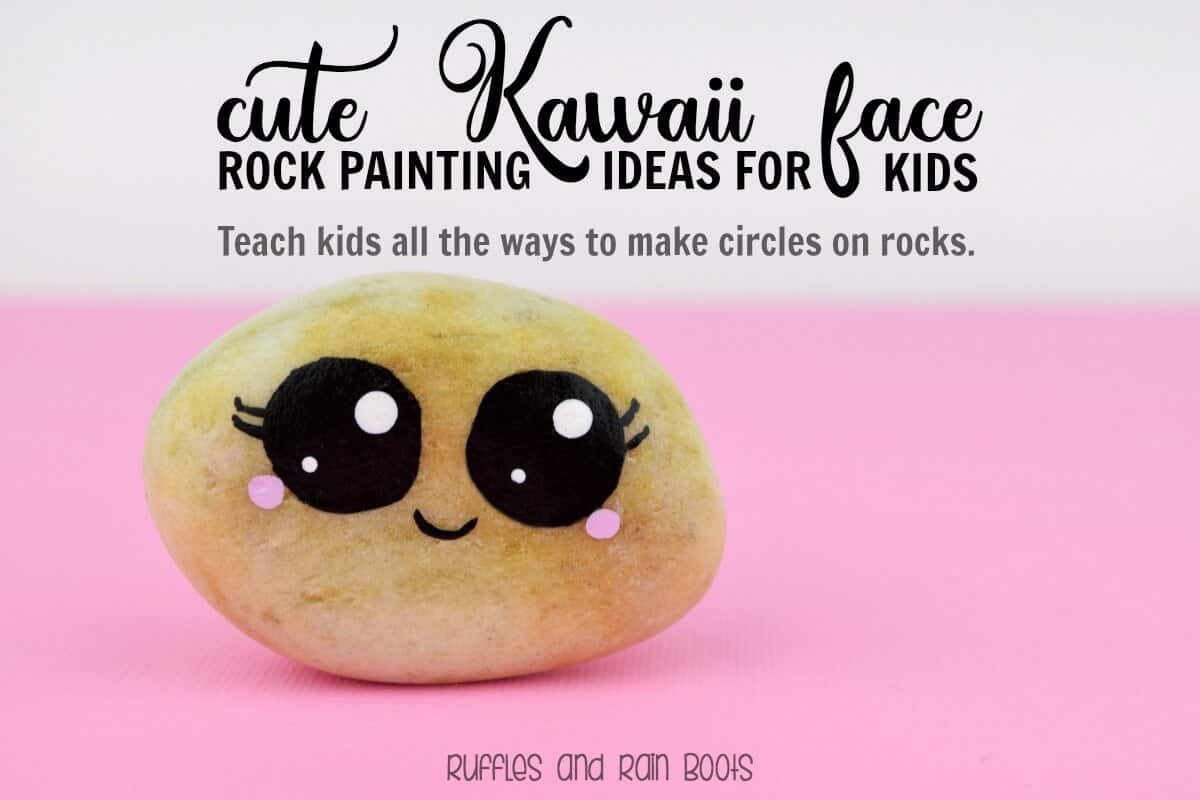 As an Amazon Associate, I could earn from qualifying purchases.
Kawaii Faces and Cuteness Overload
In this house, we can't get enough of using cute Kawaii faces in our clay and drawings. There is just something about those big eyes and tiny features. And these adorable Kawaii faces are so easy to make which makes this craft a simple rock painting idea for kids and adults!
The love of all things Kawaii and cute brought us to create a quick rock painting tutorial for kids - rock painting circles. There is any number of methods available for small (or big) hands and we're sharing our rock painting tips and tricks with you.
Be sure to check the end of this craft for other rock painting crafts! This is a fun one - learn how to paint a Kawaii narwhal rock painting!
Rock Painting Circles Supplies
We've shared our favorites rock painting supplies, but for this project you only need:
Foam daubers (also called stencil daubers)
Manicure tools, a thin dowel, or dotting tools (we use them for rock painting, clay, and so much more so their low price is completely worth it!)
Plastic Straw - cut into a half circle by clipping one of the sides of the straw (shown in video)
Acrylic paints in black, pink, and white and a pencil with a sharpened tip (or a tiny manicure tool)
Small rocks
Kawaii Faces Rock Painting Tutorial
We made many of these adorable Kawaii rocks. If you're a visual learner, I made a quick Kawaii rock painting video tutorial here.
How to Paint Kawaii Faces on Rocks with Circles
More Rock Painting Fun
Now that you're done with this simple and adorable Kawaii-style rock, set up this fun Scratch Art Rock. I think the adults have more fun with this than the kiddos!

Other Ruffles and Rain Boots Rock Painting Crafts:
Over to You
Aren't these the cutest? I just want to pick it up and hug it! I can't, however, because my little one won't put her collection of Kawaii faces down. They're currently slung over her shoulder in her little Kawaii panda purse.