Cheeseburger Pinwheel Rolls – Kid-Approved and Delicious!
Oh, these cheeseburger pinwheel rolls are so ridiculously good–I know why my kids keep asking for them for dinner. It's because I want them too, they're THAT GOOD. Don't believe me? Just try 'em.
Cheeseburger Pinwheels
Here at Ruffles and Rain Boots, we kind of dig it when we have kid-approved recipes that we can just fall back on any time we want to and know our kids will definitely enjoy dinner time. That's part of what inspires us to create new things–that and it's just so fun to come up with super cool recipes like ham and cheese pinwheels.
And it was definitely fun making these amazingly tasty cheeseburger pinwheels. So fast and way more tasty than a plain-ole burger. Let's get started.
No Time to Make This Now? Pin it for Later
You're busy, I get it. Pin this to your favorite pinwheel sandwiches board on Pinterest and it'll be here for when you're ready.
Tips to Make these Cheeseburger Rolls
Step one in the making of these cheeseburger rolls is to definitely get the kids involved! They'll eat more if they're a part of making it, trust me.
Don't be afraid to customize it a little, if that's what your kiddo wants. Follow their lead–putting them in control is never a bad idea in the kitchen.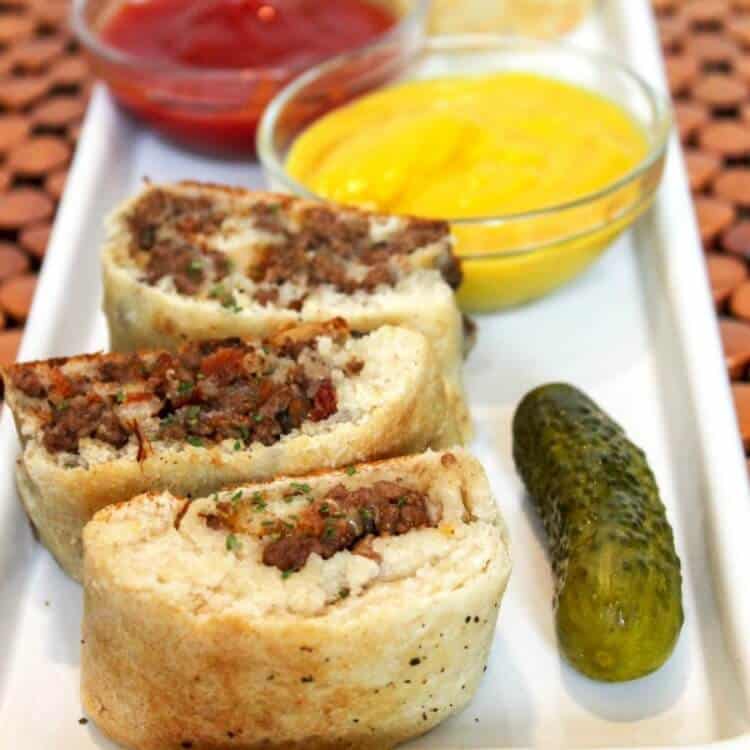 How Do I Make this Cheeseburger Pinwheels?
I'm so glad you asked. Below is our written tutorial. If you're making a pinwheel sandwiches playlist on YouTube, here is our cheeseburger pinwheels video tutorial.
Creativity, Delivered
Would you like inspiration delivered right to you each week? Sign up for the once-weekly Ruffles and Rain Boots newsletter and you'll get that and more! Get access to the exclusive libraries full of free SVGs, hand lettering practice, and so much more.
More Pinwheel Sandwiches You Might Like
Ham and Cheese Pinwheel Sandwiches – These super simple pinwheels go together so fast, you'll be making them for the kids' lunches–and they'll love it!
Pizza Pinwheels – Pizza in a sandwich form? Yes, yes and YES! The kids will love it, you'll love it, and dunking in ranch? Mmmm…did you even have to ask?
Please Save This to Pinterest
Your shares are how this site grows and I am sincerely grateful. Know a friend who'd like this? Please share it on Facebook or save it to your favorite pinwheel sandwiches board on Pinterest.