This Bug Playdough Kid Craft is So Fun for Spring
To give the kiddo something to do and to add a bit to her bug-studies at school, we made this fun bug playdough kid craft that she can play with and learn!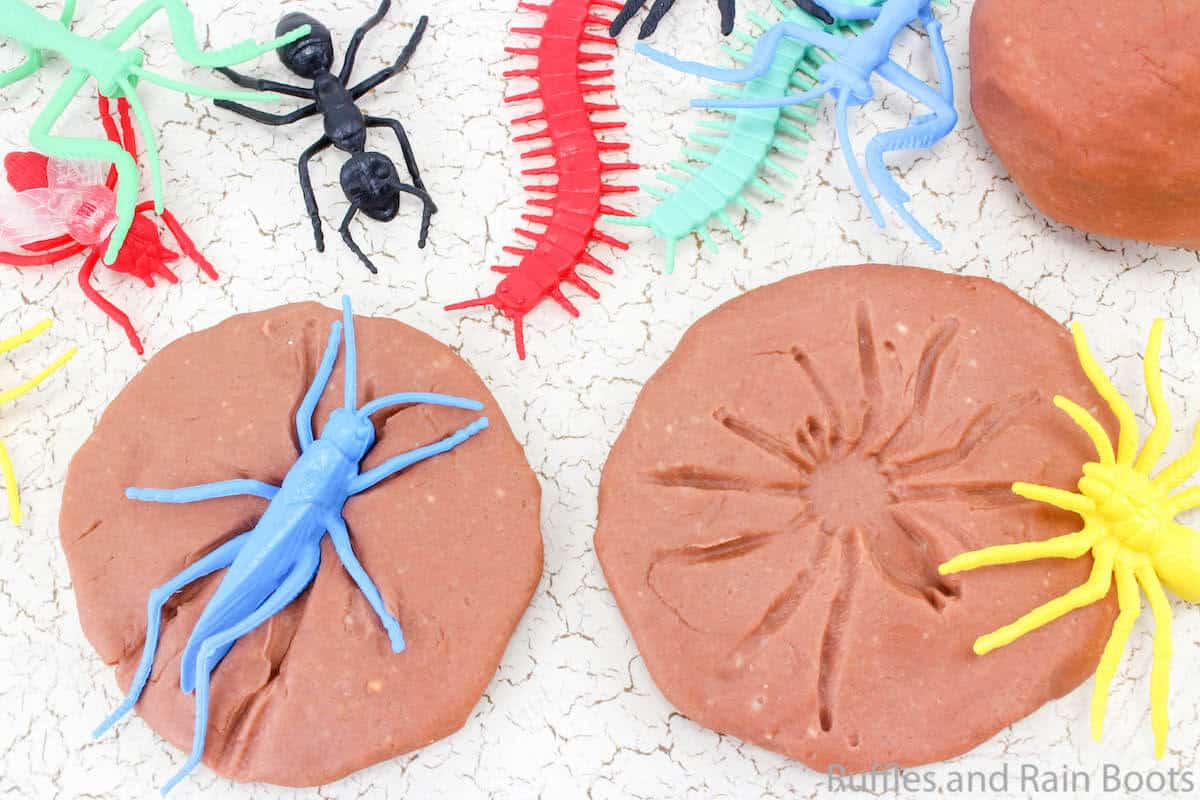 Bug Playdough Kid Craft
Here at Ruffles and Rain Boots, we love playing with the kiddo. But sometimes, I need an activity that is going to occupy her while I do other things–like clean the kitchen. I'm not saying I don't want to play with her, but I just need a break. So, I came up with this fun way to achieve just that.
RELATED READING: EDIBLE HOMEMADE PLAY DOUGH
The kiddo is doing a study unit on bugs, so I already had some plastic bugs out and we made some "mud" for her to play with, make bug fossils, hid and dig the bugs out, everything; while I got sudsy. It was the best idea and I got the whole kitchen clean while she identified bug body parts in her "mud". I just love it. If you're ready to make a fun bug playdough kid craft so you can get some dishes done, let's get started.
No Time to Make This Now? Pin it for Later
You're busy, I get it. Pin this to your favorite easy kids craft ideas board on Pinterest and it'll be here for when you're ready.
As an Amazon Associate, I can earn from qualifying purchases.
Tips to Make Bug Exploration Play Dough
If your homemade play dough feels too wet, just add more flour–about a tablespoon at a time. If your play dough is too dry, add a teaspoon of water at a time. Just make sure you're mixing it well.
To gross out the kid, you can make this bug exploration play dough with real bugs. Me, I opted for fake plastic bugs like these. You know–because we're not into bug gut exploration. Ha!
If you want to take this play dough in another direction, you could make this a fossil play dough recipe using these fake fossils.
When you are done playing with your bug exploration play dough, you can easily store it for 10-14 days in an airtight container. Don't put it in the fridge because that will dry it out.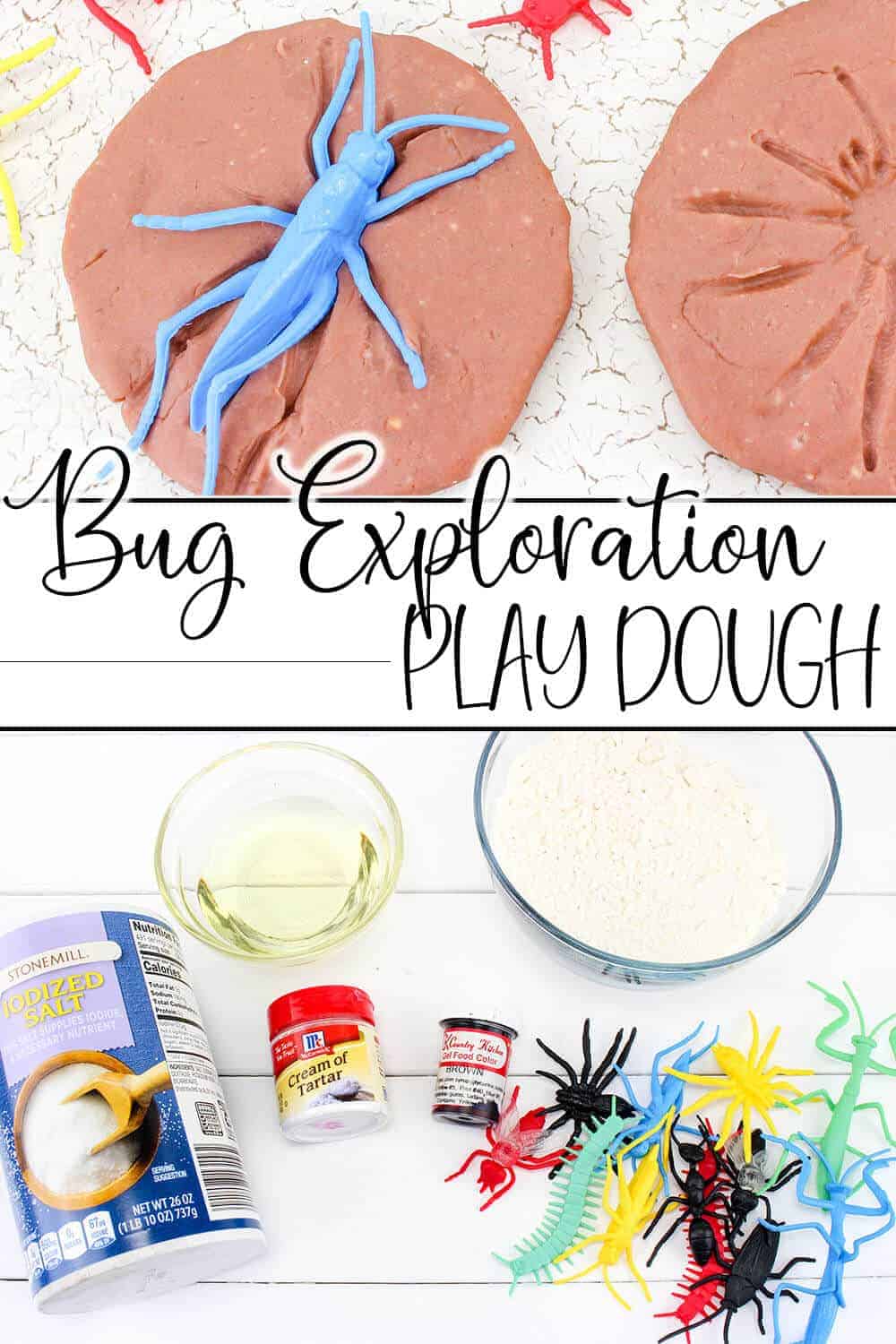 How Do I Make this Bug Playdough Kid Craft?
I'm so glad you asked. Below is our written tutorial.
Creativity, Delivered
Would you like inspiration delivered right to you each week? Sign up for the once-weekly Ruffles and Rain Boots newsletter and you'll get that and more! Get access to the exclusive libraries full of free SVGs, hand lettering practice, and so much more.
More Easy Kid's Activities You Might Like
Printable Gnome Board Game – I love this easy game–so much time spent making up our own rules and just playing games that make the kiddo squeal with laughter.
Awesome *and easy* Marshmallow Catapult – Ok. So, if your kid is a sciencey-one, this project is perfect to learn how catapults work and how to fling marshmallows.
DIY Tic Tac Toe Board – You're not going to find more fun than a kid that's made their own tic tac toe board that they can take with them anywhere!
Please Save This to Pinterest
Your shares are how this site grows and I am sincerely grateful. Know a friend who'd like this? Please share it on Facebook or save it to your favorite kid's activities board on Pinterest.