Moana Family Movie Night – Food, Crafts, and Fun
Set up a Moana family movie night with food, popcorn, crafts, printables, and fun. It's all done for you and the kids will absolutely love it!
What You'll Find On This Page
Moana Family Movie Night for Little Moana Fans
Right now, we're outside enjoying a brief respite from the Seattle rain. This is what my daughter looks like at this very second…
Please do not share this image or save it to Pinterest. Thank you so much.
She made a boat, an oar, and an entire tiny village based on the Disney movie, Moana. She's a fan, can you tell?
Because she loves the movie so much (and wants to watch it 4,241,880 times), we set up a fun Moana movie night. It was such a hit, we're sharing all of our food and crafts here with you.
Moana Movie Night Crafts 
All you need is a little tape and glue and you're set! These Moana popcorn boxes feature gender-neutral original art. I left a lot of white space in case you wanted to set up a quick, mini art project for the kids to decorate their individual boxes.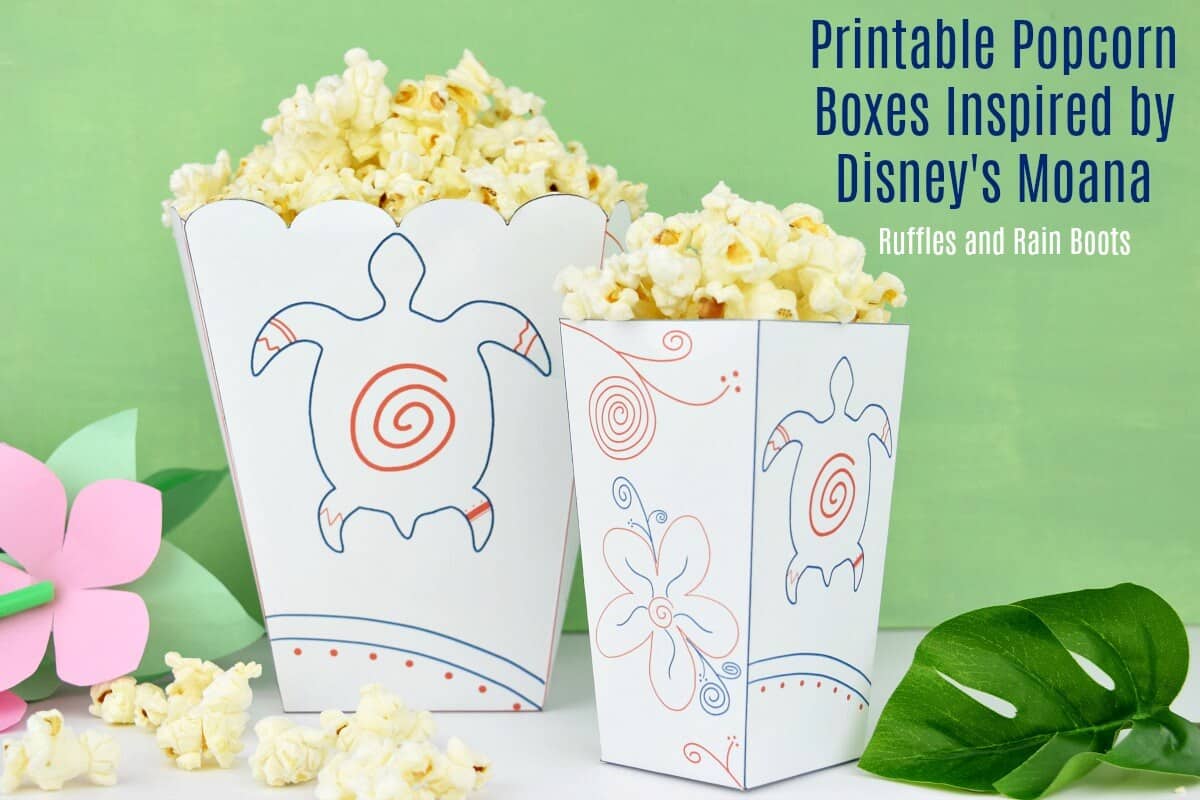 This coconut fluffy slime recipe is our absolute favorite! We made Moana slime by scenting it and using our small figurines. This slime was EPIC with 6-year-olds.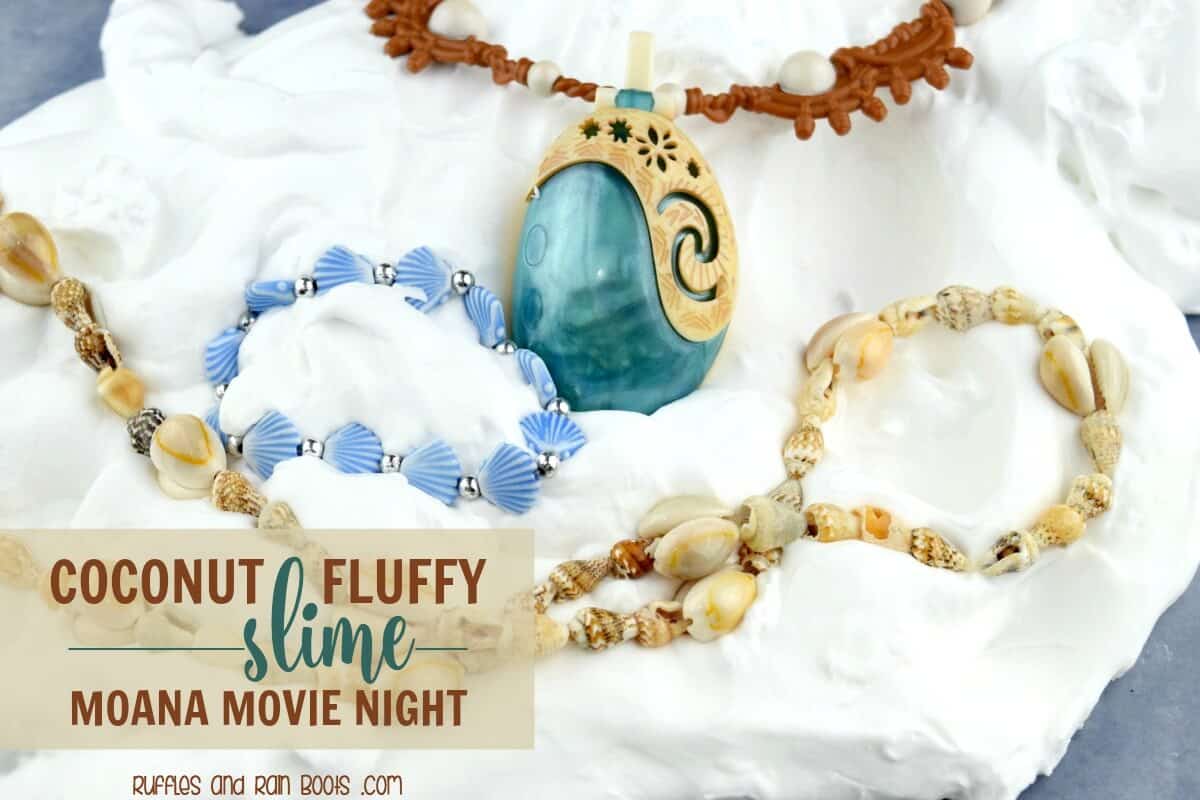 The kids still play with these ocean tubes months later, so we must have done something right. We used very simple items to create an oil and water ocean tube, full of ocean creatures, cutouts, and friends.
Moana Movie Night Food (Great for Moana Party Food, Too)
I can't tell you how many times we've been asked to make this coconut rice recipe since our Moana family movie night. With as much or as little coconut flavor as you like, the simple rice recipe is a hit with kids. Psst: it's SO easy to make, it's kind of embarrassing to share it here!
If you're a fan of the Samoa Girl Scout cookie, this Samoa cookie milkshake will knock your socks off. We made tiny – microscopic – ones for the kids (look at the size of the cookie!).
If you love creating fun popcorn ideas for the kids (or yourself), we came up with an easy Samoa cookie popcorn. Everyone – even my non-sugar-loving husband – thought this was amazing. And it was.
Over to You 
Do you have a little (or big) Moana fan in your house? What would they love to see for your next Moana family movie night? Let us know in the comments.
Please Share to Facebook or Pinterest